Attention Back Pain & Sciatica Sufferers! Free Back Pain Workshop
"Learn To Manage Low Back Pain & Sciatica Without Medication, Injections, or Surgery"
Saturday, Dec 09th
10:00 AM
17235 North 75th Ave, E-145 Glendale, AZ 85308
Enter Your Info Below To Register For The Workshop

We value your privacy and would never spam you
THIS FREE WORKSHOP  IS FOR YOU IF:
1

You've missed work due to sciatica or back pain

2

You've missed out on family vacation or activities you love because you're afraid of aggravating your sciatica

3

You've found yourself worrying more about your pain, numbness, and tingling rather than living your life.

4

You've TRIED EVERYTHING and just want to get back to normal.
What Do Others Have To Say About The Back Pain Workshop?
"When I came in I could not stand up straight or even walk without excruciating pain. I was also unable to rollover in bed. All I could do was lay in a recliner to get pain relief from severe sciatica. Since completing treatment, I am now able to go back to all my activities including yoga classes and walking my dog several miles a day. Also, I am back to doing my housework and yard work without pain!!"
Linda Spezia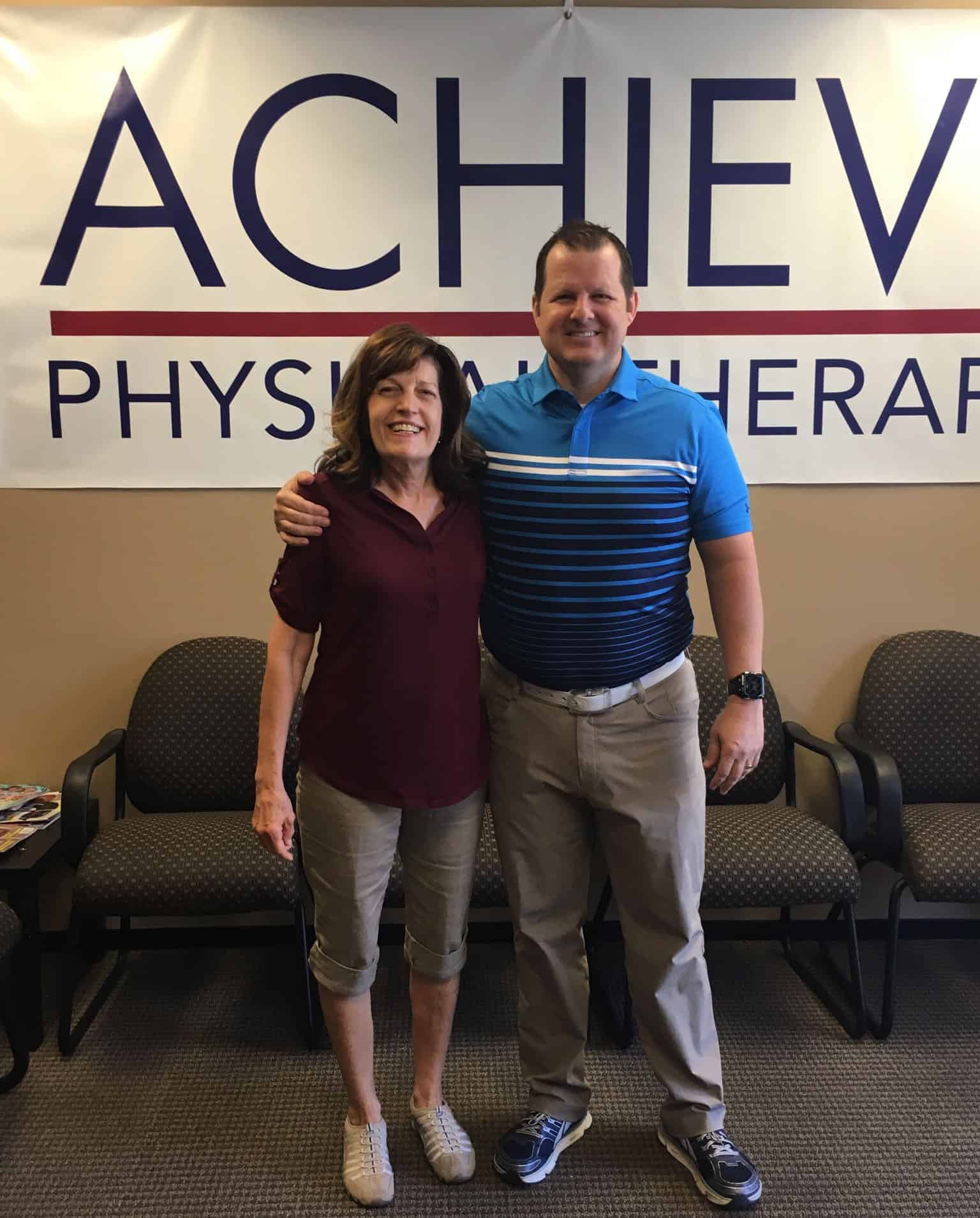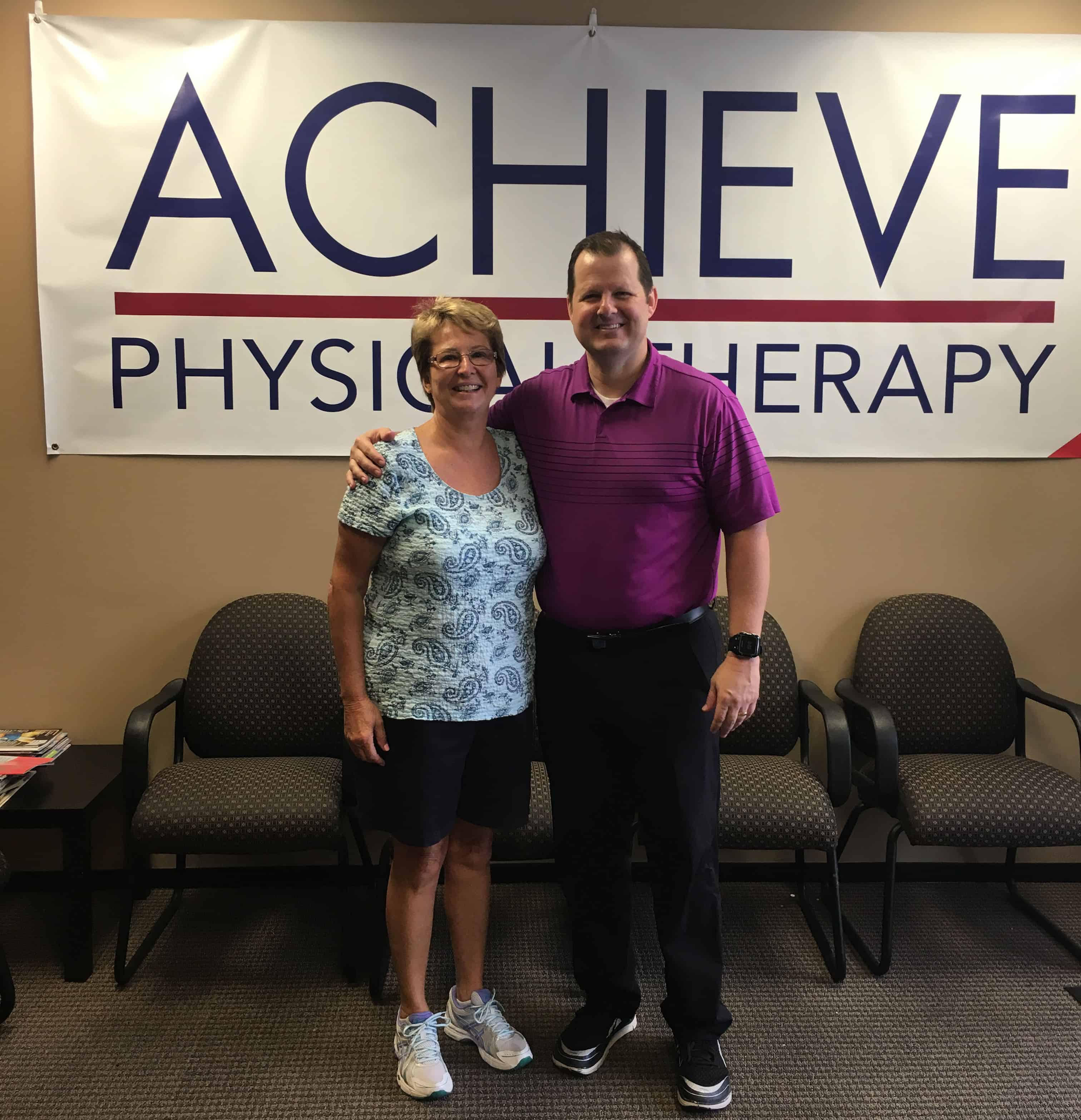 When I came to Achieve Physical Therapy my lower back had been hurting for almost 6 months. I barely could bend to put sheets on my bed without the pain taking my breath away. I spent many restless nights with pain. I cam to Dave and his crew for approximately 5 weeks, 2 days a week, and I am virtually pain free and can do anything I want. I am on an exercise program that I never thought I could do! I am most proud of the fact that I am doing planks which I could never do before therapy. Thanks to all!!
Corinne Giacomi
I am so glad that I chose Achieve Physical Therapy to receive my treatment. I cam to Achieve to treat severe Sciatic pain. When I began therapy I was incapacitated from most normal activities in my life. I was unable to sit or lay down without severe pain. I was exhausted because I got so little sleep. I was barely getting through my days with pain killers, but was never without pain. I was unable to work. I came to therapy with a little fear, as the pain was so bad I envisioned experiencing a lot of pain during treatment. I was relieved when I met Dave and his manner was so calm. He didn't push too hard in the beginning because of the level of pain, but did push me to make progress. I soon trusted that he knew how much to ask of me. Dave was always educating me along the way and helped me learn to "listen" to my body. I had some setbacks in the first weeks of therapy, I would feel great for 3, 4 or 5 days and then be in pain again. Dave had discussed this with me before it occurred and encouraged me to not get discouraged. It was a journey, but well worth it. It is thrilling to not have to worry about my back each time I reach, lift, or stretch! The entire staff at Achieve is wonderful, upbeat, encouraging and thoughtful. They create an environment that is pleasant to be in and I highly recommend Achieve Physical Therapy.
Shirley Kitner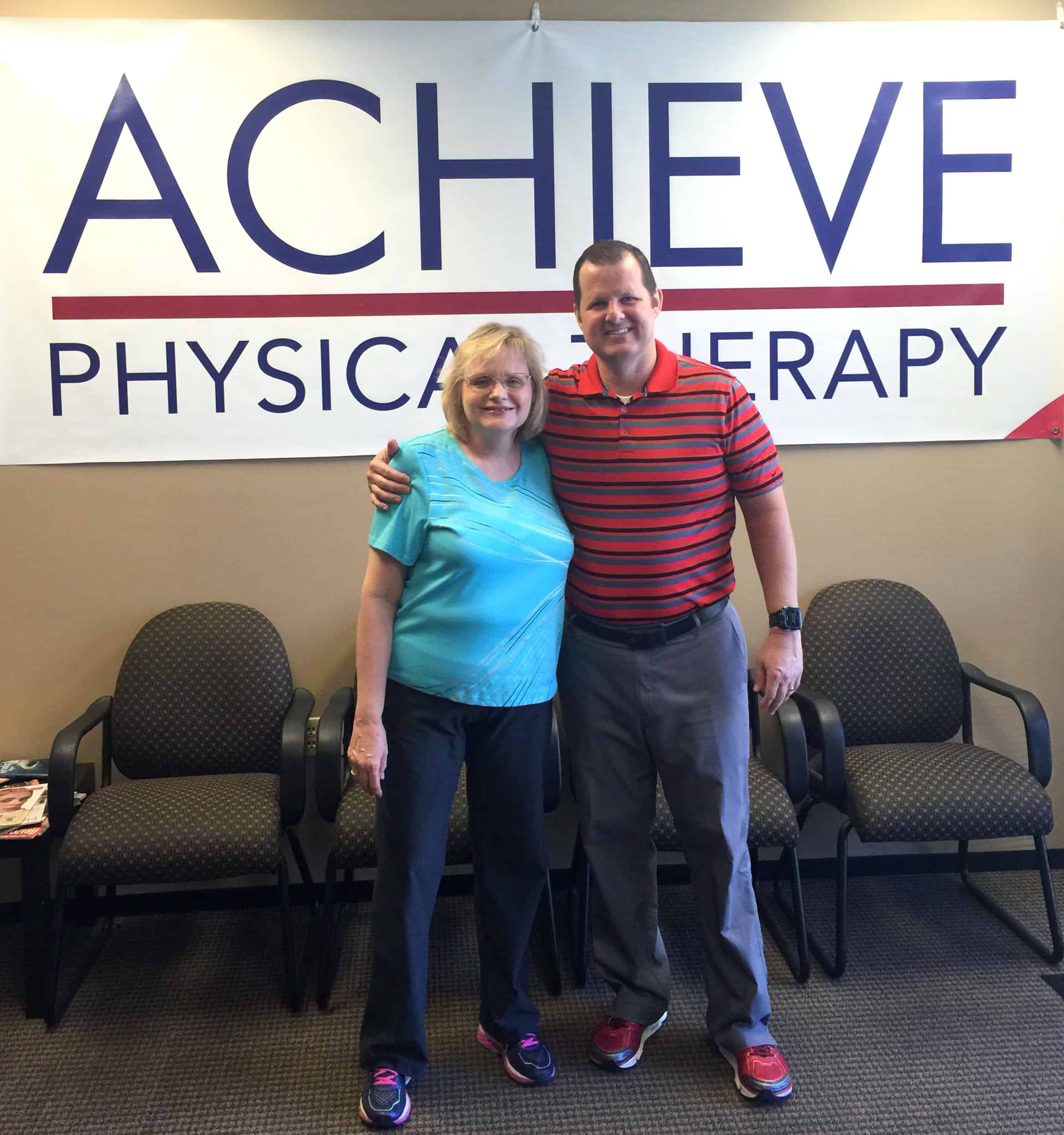 We have limited spots available and space will fill up fast, so register now to avoid missing out.
Enter Your Info Below To Register For The Workshop

We value your privacy and would never spam you